The
Lowest Price

You Will Find For

 Quality

Web Design

Guaranteed

.
No Setup Fee. $499 Waived.
Get Started with a
FREE Consultation
Understand how our services work in
3 minutes or less

!
Complete Website Package
Web Design, Hosting, Ongoing Maintenance, Marketing Guidance, and More!
Single-Page Website
For beginners who just need an online presence.
$99
per month*
Unlimited-Page Website
For professionals who want to grow their business online.
$199
per month*
No setup fees, hidden fees, or long term contracts
Custom website built FOR you, NOT by you
Get More Leads & Rank Higher on Google
No setup fees or long term contracts
​Award winning customer support
​Unlimited revisions during website build-out
​Monthly updates and maintenance included
​Secure website hosting
​Free domain name – www._____________.com
Content management system (CMS) to make your own updates if you want to
Flash Sale - Initial one time $499 setup fee Waived. Don't miss out!
Brand Design & Strategy
We study your brand and suggest the best way to present it online.
Social Media
Full service social media account integration with Facebook, Twitter and Pinterest.
Audience Analytics
Learn more about your audience and invest on right groups for your business.
SEO
We design your business website with SEO in mind. Let people find your business on Google.
Copywriting
Great website content tailored for your specific business and audience with all our website packages.
Team Training
Want to change your website? no worries we made it easy with our tutorials to modify your website if you like.
Website Development
Not your average website, our team is proud to develop responsive and converting websites.
Email Marketing
Let's connect with your website visitors, still Email is the best way to announce new products and promotions.
It's all about you & your business
Your website is the face of your business. We create fast, secure, professional and easy-to-navigate websites for your business. We design websites tailored to your specific business needs that look modern, professional, with your customers at the forefront.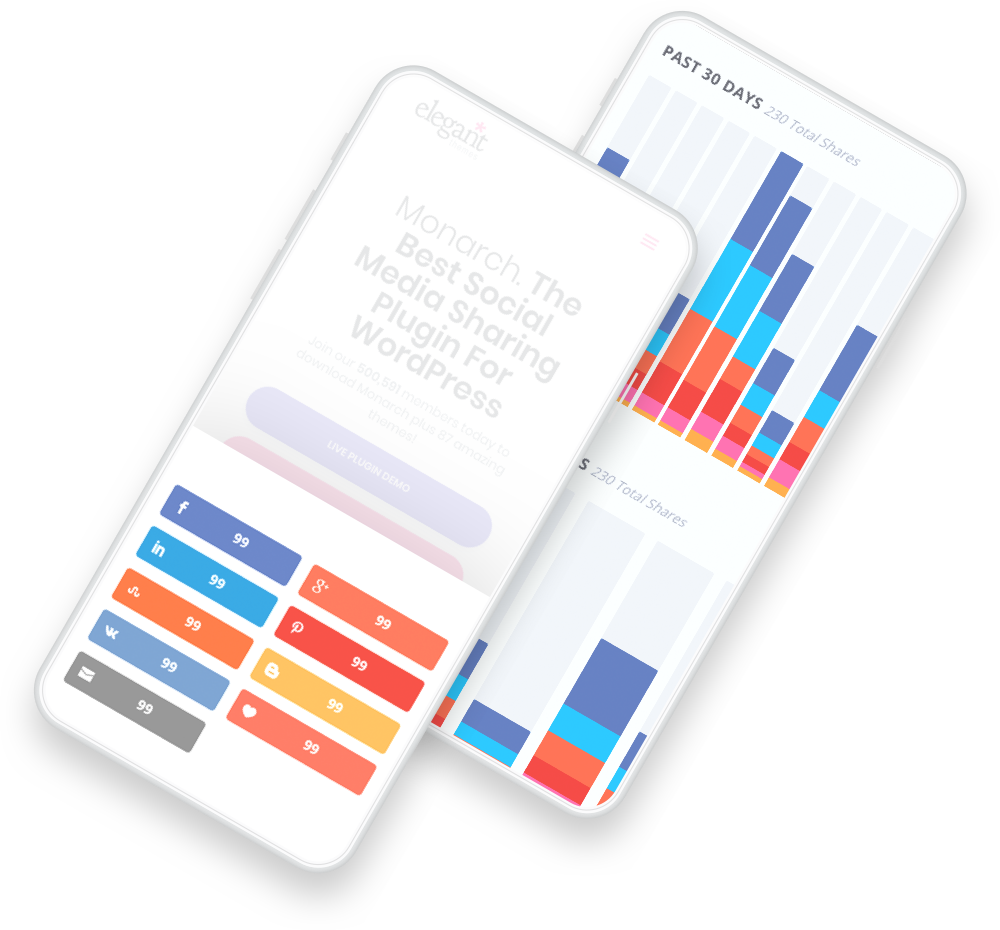 We Make it Easy to Connect With Users On Every Platform
Our websites will look awesome not only on desktop but on tablets and mobile phones. A non responsive website which mobile users can't use it, it's a dead website. Give your business a website that shows you care about your customers, no matter what how they access it.
I spent hours and hours creating my own website until I figured this needs to be done by a professional team. Now that I got the final website from Ariacal, I know I never could built it myself. Great job with Ariacal's team.
I had an old website which was not appealing to my customers. With the professional help from Ariacal, now I convert more visitors to leads for my business, Highly recommended.
Having a professional looking website, helped my business to grow more. Now more people are calling my business and I owe this success to Ariacal's website design team.
Frequently Asked Questions
Do I have to pay for updates?
No! All plans include monthly maintenance so that your website is always looking fresh, changing with your business's needs.
If I don't like Ariacal, how do I cancel?
Although we don't think it will come to this, simply call our friendly support staff and tell them to cancel your account. No hard feelings or hoops to jump through.
What do you guys do different from my current provider?
Ariacal creates agency quality, mobile-friendly websites backed by our award-winning customer support team at an incredibly affordable price. We respond quickly to any requests or questions you have (within 24 hours – guaranteed) and provide you with guidance to help generate sales and leads through your site. Our 100% satisfaction guarantee gives you the confidence that you will love your website or your money back…and we make sure of that!
I have been burned in the past, how do I know you guys won't burn me?
We totally get it and we do everything we can to turn the process of getting a new website upside down! We make sure ALL of our clients are happy with their websites from start to finish, and our award-winning customer service and five-star Google & Facebook reviews prove it. Ariacal will never disappear on you or promise you something we can't deliver.
Do I have to install anything?
No! We created Ariacal so you wouldn't have to have an entire I.T. department to run your website!
Is hosting included?
Yes! All Ariacal websites include secure, fully-managed hosting for your website. We even backup your data 2x daily to ensure you never lose anything.
What happens with my website while you guys are building a new one?
If you have an existing website, that site will stay up until you are ready to go live with your new website. Once you are ready to launch your new website, we will take care of it for you, pointing your domain to your new website.
How will you generate more business for me?
Driving business takes more than having a beautiful website; you need to generate leads and sales. Ariacal makes it easy for potential customers to contact you, request a quote or even schedule a consultation with Calls to Actions (CTAs) prominently displayed throughout your site, as well as easy to navigate pages, plugins to display your products & services and a professional design.
How long are your contracts?
There are no long term contracts at Ariacal. You can choose to pay annually for your website to get the most savings, or pay monthly with a minimal 6 month commitment. Ariacal does not charge any setup fees, so the price you pay today is the same price you'll pay each month thereafter.
Can I use my own domain name?
Yes, as part of your plan you can use your website with any custom domain (e.g. www.your-website.com).
Is Ariacal just like every other company, over promises and under delivers?
Absolutely not. We are here to build you a website to help you grow your business, not to sell you a line. We are transparent with our clients, helping to guide them through the process, offer suggestions to improve their site and promise realistic results. Just check out our five-star Google Reviews; they speak for themselves.
How long does it take to make changes to my site?
Ariacal has lightning-fast response times, which means we will reply back to your requests or questions within 24-hours, although oftentimes it is much faster than that. We work quickly to make your changes and e-mail you when they have been completed, keeping you updated all along the way.
What does Ariacal do to market my website after it's online?
Once your website is live, Ariacal can help you drive traffic and increase your ranking with dozens of Marketing Services, offered exclusively to our clients.
Marketing services available include Premium Blog Writing, Contextual Link Building, Facebook and Instagram Posting, Retargeting, Pay Per Click (PPC) Solutions and even fully Managed SEO.
All website plans include monthly support time that you can use to request updates and changes to your website to continuously keep it fresh and updated, without having to do any of the work.
Is Ariacal a US-Based company with English-Speaking support?
Absolutely. Ariacal is based in the United States, and we have teams located throughout the country to help develop and maintain your website.
You will be working with a designated Project Management team to build your new site, so that means you never have to repeat yourself and they understand your business and you!
Do I own the website?
The idea of "owning" a website is a bit of an outdated concept. It is very important that you own your DOMAIN NAME so that a company can't hold you hostage should you try to leave. We've found that many of our competitors end up taking control of their client's domain names by making the client think they need to. When the client is unhappy and tries to leave, they find that the process to get their domain back is difficult and stuck or they have to start with a new domain name. That will never happen with Ariacal.
"Owning" your website where you can save it to a disk and take it with you usually comes at a hefty price tag, often in the thousands of dollars upfront for anything of real quality and that does not include the cost of making even a minor update to information on the site, let alone keeping up with software and security updates that need to be applied. You can end up spending thousands more over the long term, which in many cases prevents businesses from updating their website.
Since a website should be updated often for Search Engine Optimization, keeping costs down is important for small business owners. With Ariacal you only have to pay your monthly subscription and you get your website, hosting and updates without the fear of having to cough up additional outrageous expenses. All plans include the design, development, hosting, and updates to both content and the software that powers your website.
That said, if you choose to leave Ariacal, but you absolutely love the site and want to take the design with you, we do have options available.
Since we are putting all the effort into your site with no setup fees or upfront costs, you can buy-out your site for a nominal fee that is based on how long you've been with us. Since we are giving you thousands of dollars in service while you are only paying as you go, the costs are reduced as time goes by.
You'll get the pages of your site, the design, and all of the content, exported into flat HTML files that you can host anywhere.
Why should I pay monthly for a website?
hat's a great question. Your website is more than a product, or something you buy. Your website is the online representation of your business, and it must be treated with importance.
While it may seem more convenient to just pay for a service and move on, there's a bunch of great reasons why paying a monthly fee for your website is more beneficial for your small business.
Here are a few:
1. Your website will need to be SEO-optimized so it appears every time a prospective customer searches for something that you're providing.
2. Your website will need around-the-clock support so any issues that arise can be dealt with immediately.
3. Your website will need to be easy-to-use so you aren't stuck with a beautiful website that you don't even know how to use.
For a small monthly fee, Ariacal creates and manages your website so you don't have to. Your new website will be mobile-friendly, search engine optimized (SEO), and fully-integrated into our content management system so that you can make your own updates extremely easily.
Best of all – if you don't want to make your own updates, each Ariacal plan includes ongoing maintenance where we'll help you update your website each and every month.
Our monthly website packages depend on your long-term success, so we're with your business as a partner for the long run.
We think this is a much better deal than paying for a website and being left on your own once it's complete.
Let's Get Started
Ready To Make a Real Change? Let's Build this Thing Together!
Claim Your Professional Website Now
Contact Us Below and Let Us Help Your Business With Great Website